Central Farm Service (CFS) is pleased to welcome Clair Pittman to their Agronomy Team
---
Truman, May 23, 2023 - Central Farm Service (CFS) is offering up to three High School Students an opportunity to join their team right out of high school to begin a career in agriculture. The CFS Career Path Program offers cross-training opportunities and college tuition assistance.
"This a great opportunity for students to gain work experience, additional time to decide on a career path, and then tuition assistance to help them achieve it," states Dawn Abel, CFS Sr. Vice President of Human Resources.
Clair Pittman was recognized at the NRHEG High School Awards and Scholarship Program on May 23, 2023, where Todd Polkow, CFS Operations Manager, was present to say a few words about the CFS Career Path program and welcome Clair to CFS. Clair is a 2023 NRHEG High School Graduate and has accepted a full-time role at Central Farm Service and will start her career in June. Her role will be multi-functional within our organization, and she will be cross-trained across the CFS enterprise and learn new skills in Agronomy, Energy, Grain, and Feed business units to fill the role of a Cooperative Service Professional.
We are excited for Clair to join the CFS team and begin her career in agriculture.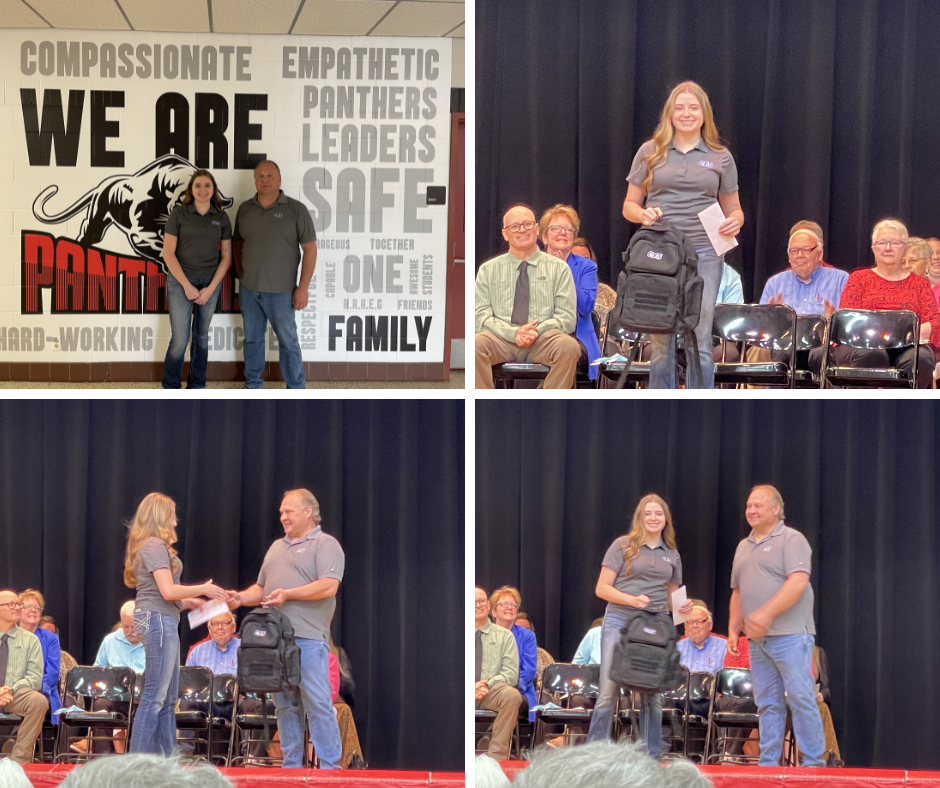 Read More News
Jason Louks, a local farmer, and CFS member, shares his experience on adding NXTGEN with his UAN sidedress application. Thank you, Jason, for sharing your insights on this product.